Privlaka village maintains its quiet picturesque fishing character to this day, staying away from the busy tourist centres in the area. Located in western part of Zadar riviera, at north-western end of peninsula cornered by Nin lagoon, it lies only few kilometres from a beautiful historical city of Zadar.
Known for its beautifully clear water, magnificent beaches and scented pine forests running into the sea.  The southern orientation ensures long summer days and breath-taking sunsets. For the early-birds however it also holds remarkable sunrise sceneries, making Privlaka the perfect relaxing destination in the Mediterranean.
Be amazed by the beautiful sandy beaches in the south-east of Privlaka. The shallow sea with temperature few degrees warmer than most of the other parts of the Mediterranean is one of the biggest benefits for families with small children. In bays by central Privlaka bays you can find concreted seaside terraces and sandy seabed fantastic for lazing around, swimming and bathing.
In contrast to the tranquil seaside of Privlaka are the busy beaches of Nin town (4 km). At Ninska Laguna and the Queen beach (Kraljičina plaža) you can find restaurants, children´s attractions and water sport activities. However, Nin is known not only for its beaches, but for centuries it has been inhabited by hardworking tradesmen called sabunjari (sand-men) mining sand from the seabed. Most of the historical part of The white city of Zadar is made from this particular sand. There are also many historical wells, most popular one is called Sokolar, with precious archaeological artefacts indicating early inhabitation of this area.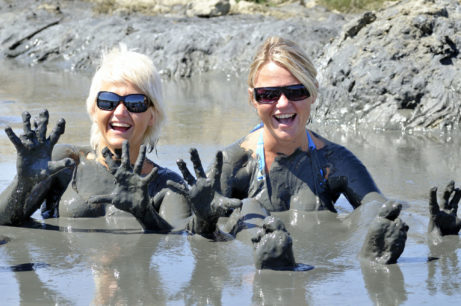 FThe phenomenon of the area (Nin & Privlaka) is most certainly the salty healing mud - peloid mud. Its effects are appreciated by many – especially those suffering from atopic eczema. Mud is applied on the body surface leaving it dry for 20-30 minutes, followed by a rinse in the sea and then drying on the sun. The healing mud can be found at Ninska laguna beach or by the Queen beach between Nin and Sabunike.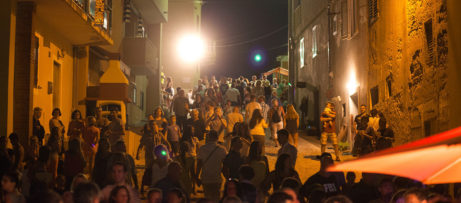 On 4th of August Privlaka holds annual night celebration (Privlačka noć) introducing the local culture and gastronomy. During Privlaka Night you will encounter many musical performances and also fireworks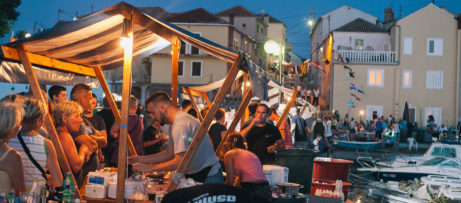 The old port in the west of Privlaka is hosting a traditional Fisherman Night in mid July. This gastronomy feast will open up a world of traditional dalmatian music bands and local delicacies.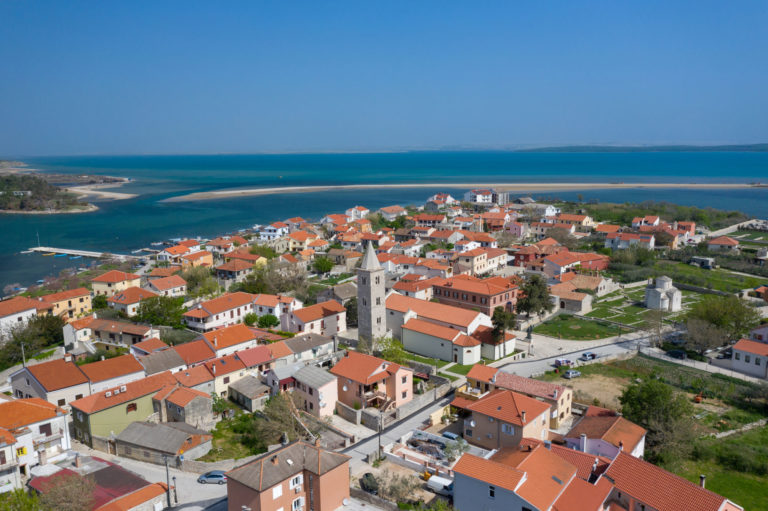 Nin (only 4km) is an interesting and well known town that was once a royal city – its prosperity has long since come from production of sea salt (Solana Nin corp.). You can visit the salt museum; however, the sea salt production is still live up to this day. There are also several interesting historical sites in Nin well worth visit – for example The Church of Holy Cross (Crkva svetog Križa) dating back to the 9th  century or medieval fortification of the city.  
Right behind Privlaka, accessible by a bridge, lies the island of Vir. It is one of the places on Earth not much spoken about, trying to keep it a a secret, nevertheless it has been discovered by many tourists already. It combines benefits of island with unprecedented advantage of the easy connection to the land. Pleasant climate and atmosphere of small Mediterranean town are adding to its holiday appeal. All the benefits of modern living however don´t betray the charm of traditions and history breathing through the castle remains, churches and ancient forts found on the island.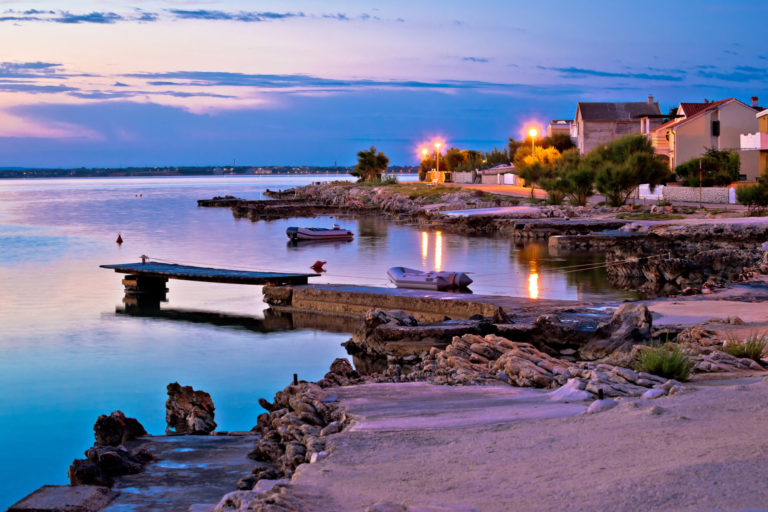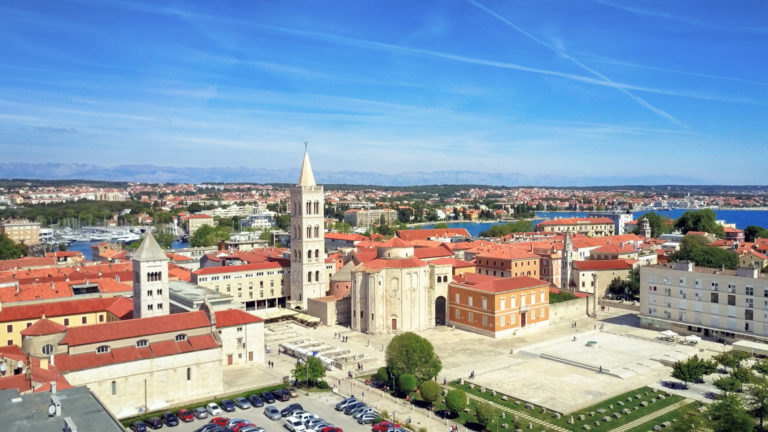 Equally accessible is the city of  Zadar (19 km) with its beautiful historical centre and a Sea Organ (sea waves playing tunes by water running through sets of musical pipes) installed under the sea level it is creating remarkable sound called 'sea music', filling the wide seaside promenade with life. Another beautiful piece designed by the famous Croat architect Nikola Bašić - is the spatial installation – The Greeting to the Sun. It represents our solar system with the 22-meter large sun made of photovoltaic solar modules encircled by the rest of the planets, it also produces a light show during the night.
Paklenica National park(55 km)
Nature lovers can´t miss the trip to Paklenica National Park (55 km), Kornati National Park,  waterfalls on Krka river (90 km) or freshwater Vran lake (64 km). Speleologists would also love to visit Cerovačke Špilje caves, in the midlands nearby Gračac village (82 km).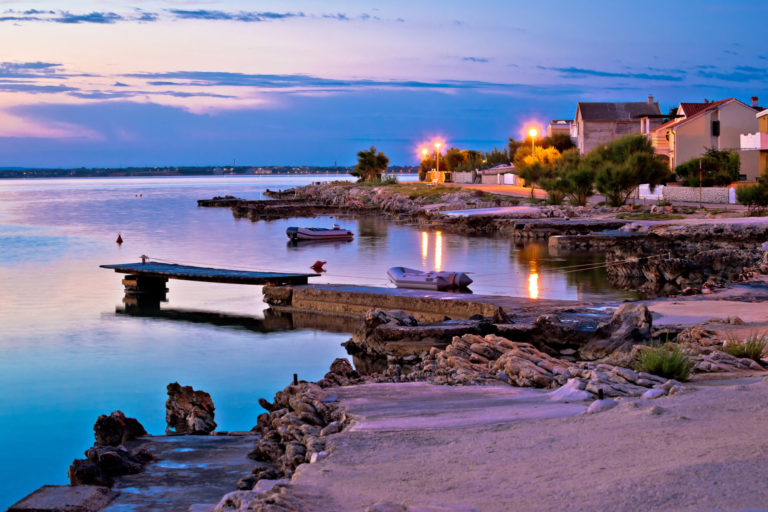 I am interested, could you please send me information about availability.
(please fill in your details, we will respond within 48 hours)